This project is a collaboration with Laiqa Mohid - and it is a work in progress.
Wadah Archive applies an approach that places emphasis on speculating meaning and building community through the act of archiving. We reflect on the traditional methods of preserving and displaying objects and propose an alternative archive driven by equal distribution of power between the custodian and the visitor.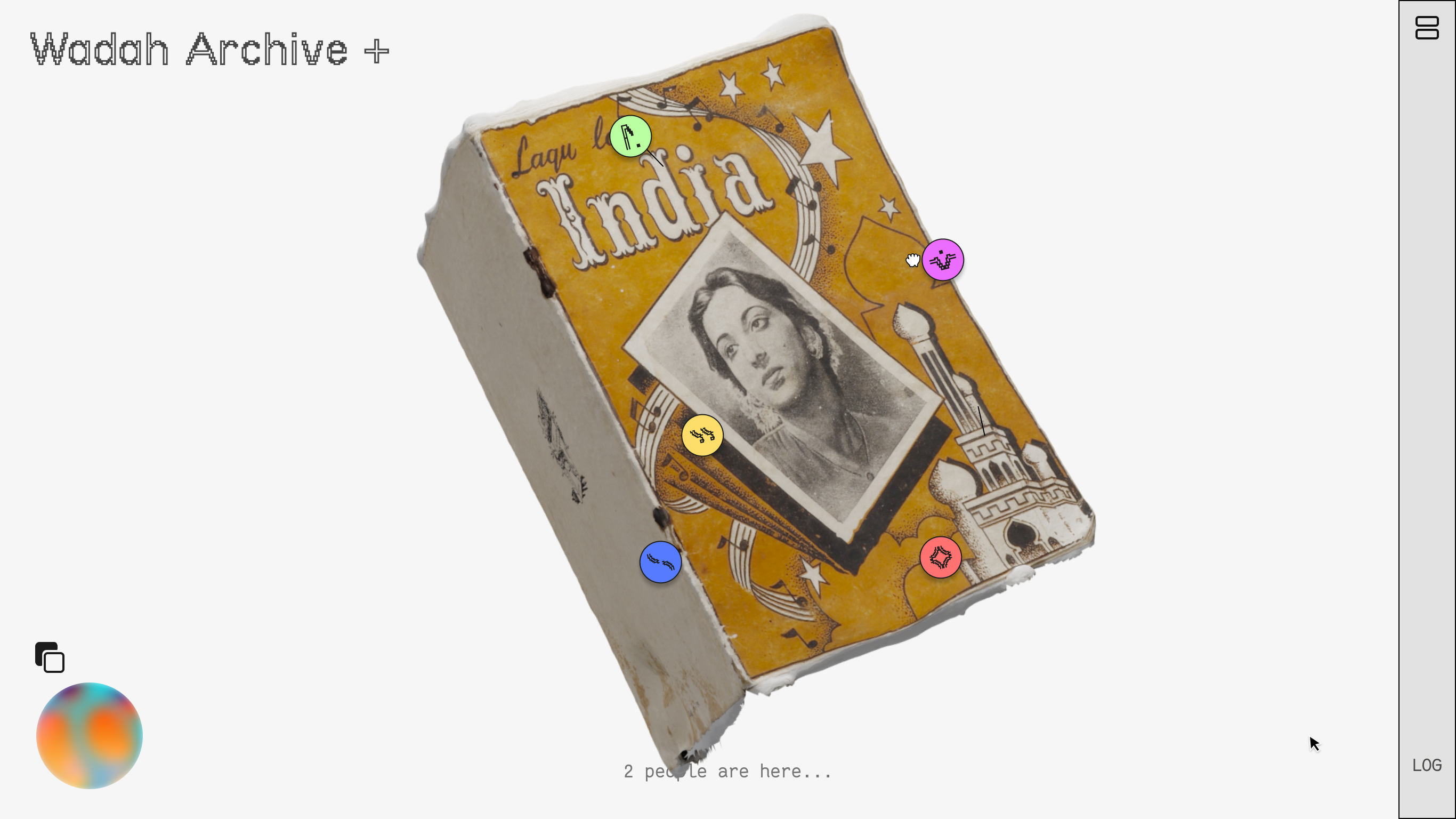 As the cursor moves across the object, the user pins their contributions onto it, based on semantic meaning of the glyph inspired by conversational cues. All contributions made to the objects are completely anonymous, to recreate this long-form text which sounds like a conversation with oneself.




Photogrammetry process