Wadah Archive, an alternative archive to crowd-source meaning online
Wadah Archive applies an approach that places emphasis on speculating meaning and building community through the act of archiving. We reflect on the traditional methods of preserving and displaying objects and propose an alternative archive driven by equal distribution of power between the custodian and the visitor.

This project is a collaboration with
Laiqa Mohid
- and it is a work in progress. This page will be updated regularly!
Scans from the archive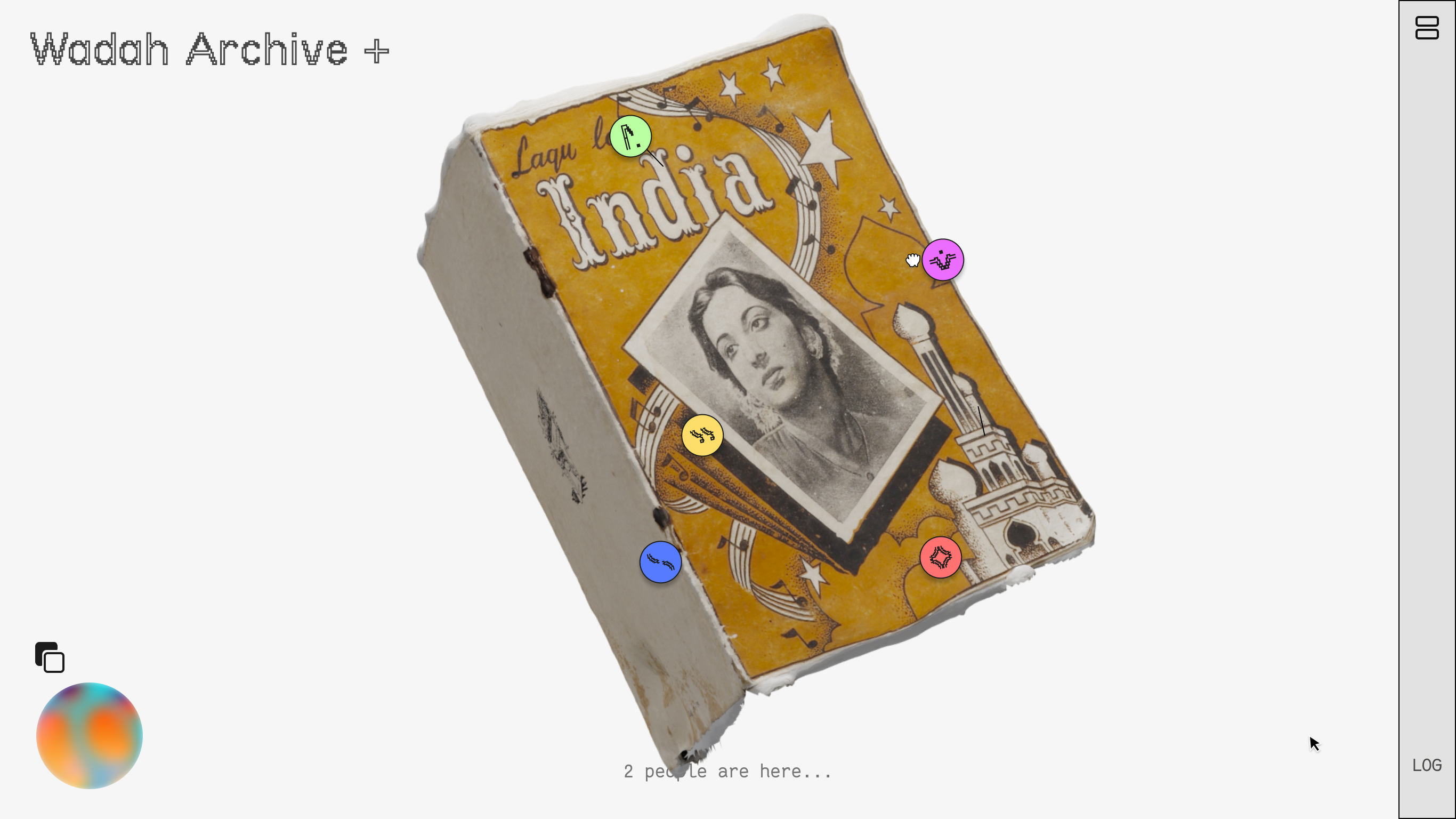 As a possible solution to this, we propose to create Wadah (meaning container in Indonesian) Archive. The online archive stresses on the idea that the stories and conversations about the artefact by people visiting the archive should be a part of the artefact itself. Every artefact gets its own page and database where a user is encouraged to pin information directly onto a 3D floating artefact - actively encouraging the "touching" of artefacts.

The interface we proposed has two main concepts in usage and design - exploration and conversation. Influenced by the act of wandering in museums, we purposefully kept the index of all the artefacts at least two gestures away and added a 'randomiser' button for visitors to serendipitously land upon artefacts. It was also important for us to consider how we would translate the object from a physical to a digital space. This was done as a way to increase accessibility to 'visit' the artefacts globally and remove it's fragility from the viewer's gaze. By doing so, we could encourage the poking, prodding and inspection of an artefact.

Process screenshots using Metashape

After experimenting with 2D scans, we decided to use photogrammetry as a technique to bring the object into 3D space so the digital object doesn't lose the integrityand meaning of the physical one. The act of pinning information onto parts of the 3D object encouraged our visitors to view and converse about the objects from multiple vantage points.