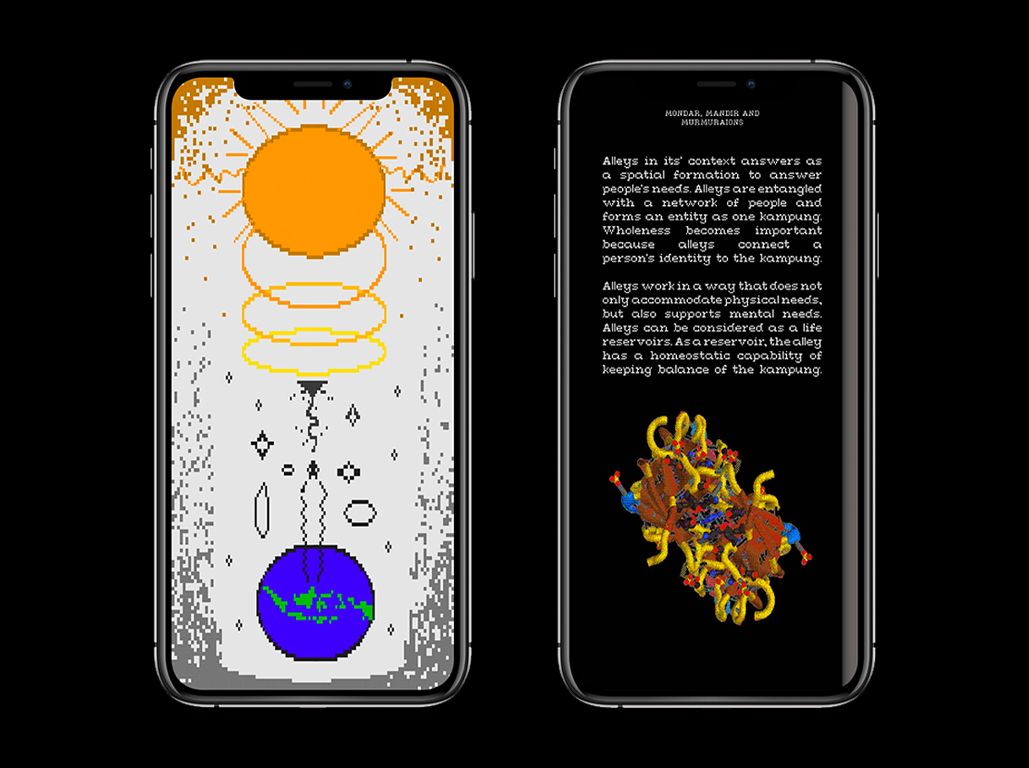 As you scroll through the game, you get to access the map to find out more information about the spaces.


Mondar-mandir is an Indonesian term for wandering, which is title of this project. This game is a simulation of my urban neighbourhood walk during quarantine. Mondar, Mandir and Murmurations is about navigation and experiences of unfamiliar spaces, and making familiar through sensorial analysis whilst stimulating the imagination.

Using my local neighbourhood of Jakarta as a site, an accompanying travel guide aims to supplement players with excerpts of text from a variety of articles which provide context about each room and its' landmarks. Inspired by Kentucky Route Zero's Faulkner-esque magical realist, stream-of-consciousness dialog, by interacting with the landmarks of the neighbourhood features we discover more about Indonesian urban geopolitical landscape and reveal the way of life of its' inhabitants. The publication is downloadable and is currently being edited.